Getting started
Live Publish is a Microsoft Word Task pane add-in that allows you to create web pages using Microsoft Word.
The goal of Live Publish is to make publishing content online as simple as possible while still being feature rich and powerful. We support publishing a Microsoft Word document as a web page, a PDF, or as the original document. Although Live Publish simplifies the publishing of content, it also leverages the most common features of Microsoft Word enabling a content rich experience.
What can I publish?
Live Publish supports a wide range of Microsoft Word content features such as; images, smart art, charts, drawings and even file attachments. All images and attachments are automatically uploaded with the document when you publish it, removing the hassle of dealing with uploading them manually. You can also add a table of contents to your document that will become a list of links on the published web page.
The kitchen sink
Text with floating images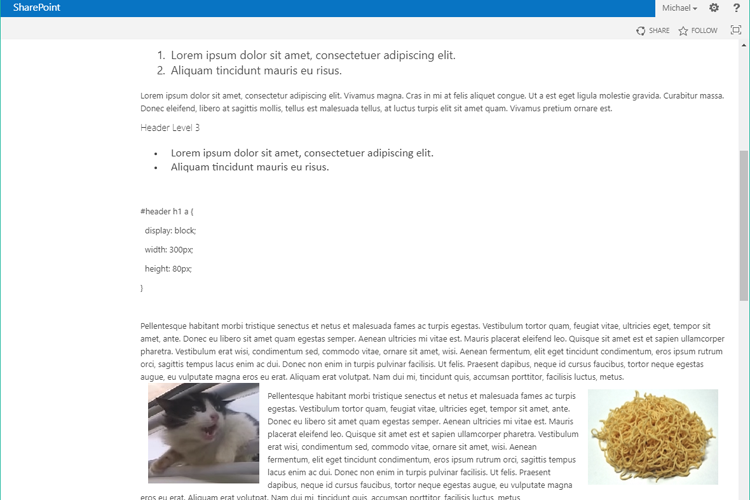 Smart art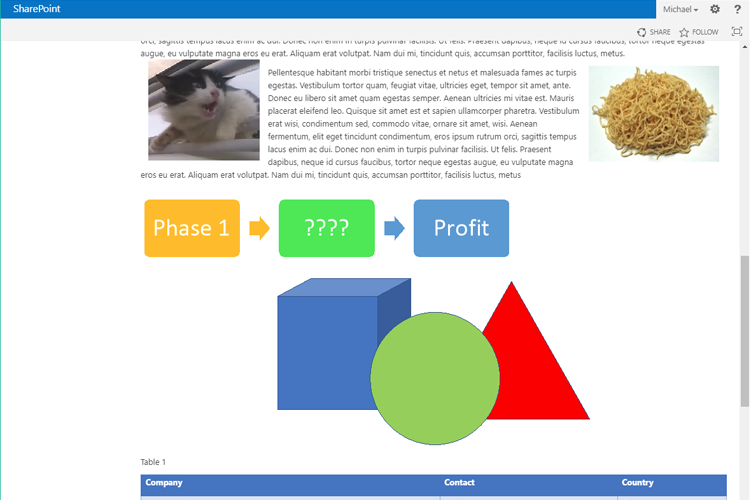 Tables